At Shoemaker Pool Service, Inc. we want to provide backyard environments for our customers to enjoy with their friends and families for years to come.  We want them to have a space for birthday parties, team parties, graduation parties and even one day engagement and wedding parties.
We use the best materials and the best building practices to provide a finished product that offers the most user friendly pool possible. As a result of our practices, we build incredible pools and surrounding outdoor spaces.
Sometimes we have potential customers who come to us with a perception that our pools are too expensive compared to our competitors.  With just a small amount of sharing we are able to explain the difference in our up front pricing vs. others who do not provide all the information. Click here to visit our Construction page to see what they are leaving out.
Shoemaker Pool & Spa has a proud history of delivering superior quality design and craftsmanship in its Gunite pools to its customers. We have been in the swimming pool service and swimming pool maintenance business for over 30 years in Birmingham and North-Central Alabama.  Our company consistently does more than is required to create ideal backyard environments, which meet the needs of each client. Known and appreciated for going the extra mile, owners Michael and Mark Shoemaker and their staff bring insight and wisdom to the pool building process.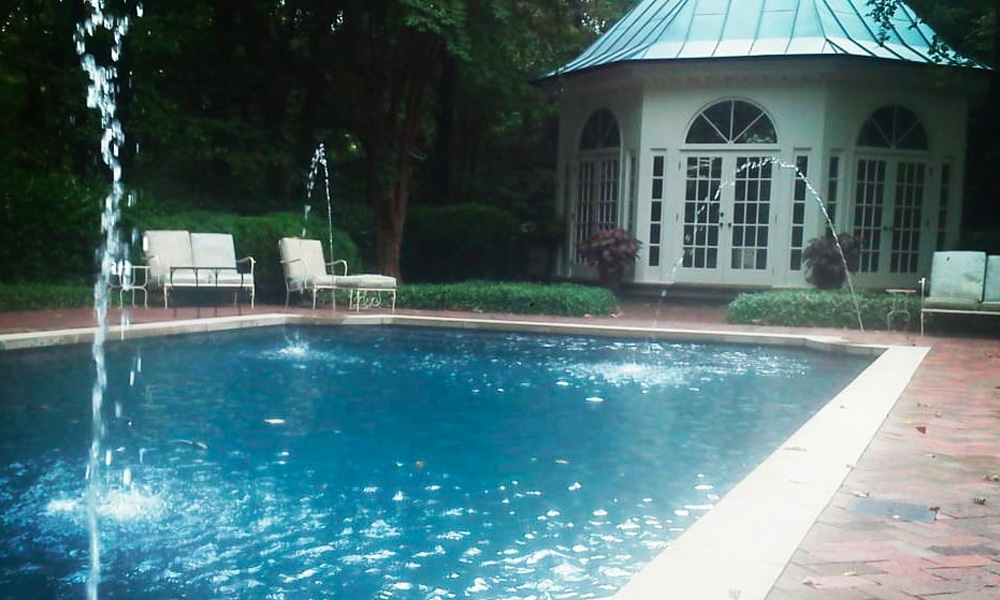 In addition to our swimming pools, we also offer Hot Spring Spas through our Gameroom Designs division.  Having a spa can provide hydrotherapy as well as a place for family to connect. Please contact our office so we can talk about ways we can offer you a new reason to keep the family together at home.
In our 30+ years in business we have taken pride in providing the best practices in our swimming pool services and construction techniques.  Since 1978, Mike Shoemaker has been involved in the construction and renovation of Gunite swimming pools.